Colorado sports betting is legal and live as of 2020.
There are a variety of legal sportsbook sites and apps where Coloradans can bet on sports already. The competitive market is creating explosive growth and a wealth of choices for bettors in the state.
Legal Colorado online sports betting
State regulators made legal Colorado sports betting available May 1, 2020.
There are already more than a dozen online betting sites and apps in Colorado, and more are on the way.
The May 1 launch allowed the new CO sports betting market an opportunity to get up to speed before the coveted start of NFL football and NCAA football wagering in September.
Top Colorado sportsbooks
UP TO $1,050 FREE
New User Bonus. T&Cs Apply.
Baseball Special Bet $1, Win $100 (PA Excluded)
Up to $50 Matched Free Bet on Deposit
Up to $1,000 Deposit Bonus
To Claim: Click Play Now
2
Up To $2,021 Risk Free Bet On First Deposit
This Offer Valid in VA, MI, CO, TN and IN Only
Weekly Betting Promos
Use Promo Code: LEGALRF
3

$600 Risk Free Bet
$10 Free Weekly Bet
Use Bonus Code: PLAYBONUS
4

20% Bonus on Every Deposit
Up to a Total of $500
Best Odds in Colorado
High Bet Limits, Fast Payouts!
5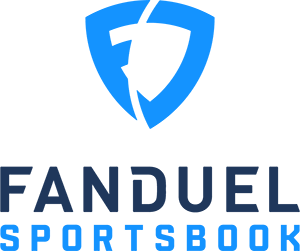 Up to $1,000 refund if you lose your first bet
Available on Desktop, Android & iOS
To Claim: Click Play Now
6

up to $540 free 
Sign Up Bonus
$40 Free Bet just for joining
100% First Wager Match of up to $500 – Win or Lose!
MUST USE PROMO CODE BFS40
Promo code is CASE SENSITIVE
7
$2,000
In Free Bets On Deposit
Get 2 Risk-Free Bets Up to $2,000
Use Promo Code: BETBONUS
8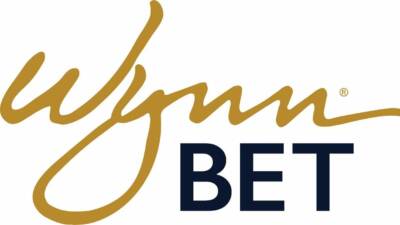 $500 Risk Free Sports Bet
Weekly Boosted Parlays
To Claim: Click Play Now
There are a variety of sports betting sites already available for anyone wanting to bet in Colorado. Some are run by large companies with a presence in multiple states, while others are tied more to a local casino and exist only in Colorado.
Here is a look at what currently know about sports betting sites that are both live and on their way in the state, including the relationships between casinos and sportsbooks.
Sportsbook
Casino
Developer
Mobile
Launch Date
Betfred
Saratoga Casino
Playtech
Yes
Sept. 10
PointsBet
Double Eagle Casino
PointsBet
Yes
Nov. 18
Wynn Sports / BetAmerica / Smarkets
Bronco Billy's Casino
Miomni
TBD
Sept. 24 (retail)
FanDuel
Golden Gates Casino
IGT/GAN
Yes
May 1
DraftKings
Golden Gulch Casino
Kambi/SB Tech
Yes
May 1
FanDuel / DraftKings
Golden Mardi Gras Casino
IGT/GAN, Kambi/SB Tech
Yes
TBD
SuperBook
The Lodge Casino
TBD
Yes
TBD
Circa Sports
Century Casinos
Stadium Technology
Yes
July 1
Bet365
Century Casinos
TBD
Yes
TBD
William Hill
Isle Casino
William Hill
Yes
Sept. 9
William Hill
Lady Luck Casino
William Hill
Yes
Sept. 9
ISI Race &
Sports
Wildwood Casino
Amelco
Yes
July 22
BetMonarch
Monarch Casino
Stadium Technology
Yes
May 11
TBD
The Brass Ass Casino
TBD
TBD
TBD
BetRivers
JP McGill's Casino
Rush Street Interactive
Yes
May 1
TBD
Dostal Alley Saloon
TBD
TBD
TBD
BetMGM Sportsbook
Midnight Rose Casino
ROAR Digital
Yes
May 1
Barstool Bets
Ameristar Casino
TBD
TBD
TBD
TBD
Bull Durham Casino
TBD
TBD
TBD
TBD
Red Dolly Casino
TBD
TBD
TBD
TBD
Z Casino
TBD
TBD
TBD
Wynn Sports / BetAmerica / Smarkets
Bronco Billy's Christmas Casino
TBD
TBD
TBD
TBD
Easy Street Casino
TBD
TBD
TBD
TBD
Sasquatch Casino
TBD
TBD
TBD
theScore Bet
The Gilpin Casino
Bet.Works
Yes
Sept. 2
TBD
The Famous Bonanza Casino
TBD
TBD
TBD
TBD
The Wild Card Saloon
TBD
TBD
TBD
TBD
Grand Z Casino Hotel
TBD
TBD
TBD
TBD
Colorado Grande Casino
TBD
TBD
TBD
TBD
Johnny Z's Casino
TBD
TBD
TBD
TBD
Johnny Nolon's Casino
TBD
TBD
TBD
US Bookmaking
Sky Ute Casino
TBD
Yes
June 10
Best Colorado sports betting apps
Apps are available throughout the state for betting on sports in Colorado. That means you can bet directly from your smartphone or tablet as long as you are physically located within Colorado. You do not need to be a state resident to bet on CO sportsbook apps.
The CO sports betting apps live today include:
These apps are next in line to launch in Colorado:
BetAmerica
Bet365
Digital Gaming Corporation
Internet Sports International
Penn Sports Interactive (likely to become Barstool Sportsbook)
SuperBook USA
Wynn Resorts
Your device will use geolocation technology to verify that you are within Colorado before allowing you to wager on any of these sportsbook apps.
Here's a closer look at some of the biggest players in the market:
FanDuel Sportsbook
The current market leader in the US sports betting market, FanDuel is a popular choice with bettors in many states with legal online betting. That includes Colorado, where FanDuel is one of the top operators.
FanDuel leveraged its popular brand for daily fantasy sports and its acquisition by international gambling giant Flutter into a dominant position in the US.
New bettors at FanDuel get up to a $1,000 risk-free bet with a first deposit.
DraftKings Sportsbook
Generally the No. 2 operator throughout the US, DraftKings is another company that leveraged success in daily fantasy sports into a solid position in US sports betting.
New bettors at DraftKings get $50 free bet with deposit, and up to a $1,000 deposit bonus with an initial deposit.
BetMGM
The betting option from MGM Resorts International, BetMGM has started getting serious about gaining market share in the US, including in states like Colorado where it doesn't have a physical casino.
With a long-established presence in Las Vegas, a well-known brand, and with a partnership with a longtime partner in European online gambling, MGM believes it has the recipe for success in the US.
New bettors at receive a risk-free bet up to $600.
PointsBet
An upstart company from Australia, PointsBet has aggressively tried to establish its brand in the US. It's even put its US headquarters in Colorado and partnered with Colorado teams, showing how important the state is to its overall plans.
New bettors get up to $2,000 in free bets on a first deposit.
William Hill
A European bookmaker with a huge presence in Nevada for years, William Hill is attempting to make in-roads across the US. After being taken over by Caesars Entertainment, that dream could become more of a reality.
New bettors get up to a $2,021 risk-free bet with a first deposit.
Fox Bet
Another brand under the Flutter umbrella alongside FanDuel, Fox Bet tries to leverage the brand recognition of the eponymous Fox Sports, which has a major presence in American sports media. So far, that hasn't translated into major marketshare, but it's among the second tier of operators behind DraftKings and FanDuel.
Latest CO sports betting news
Colorado sports betting handle dipped in February for the first time in its brief history. The monthly handle of $266.5 million was down from January's record of $326.9 million, according to a Colorado Division of Gaming report released Monday. CO sports betting generated $10.4 million in gross gaming revenue, representing a 4% hold. The state […] Posted on: March 30, 2021 | Sports Betting | Pat Evans
The National Council on Problem Gambling this week released a set of suggested college sports betting partnership guidelines. The NCPG released a report and the set of recommendations on Tuesday in the midst of Problem Gambling Awareness Month. NCPG Executive Director Keith Whyte said the guidelines come as part of the larger Safer Sports Betting Initiative […]
Billed from the start as one of the great experiments in early US sports betting, Colorado hit another new high in January. Mile High bettors wagered $326.9 million, according to a Colorado Division of Gaming report released Thursday. It's the ninth consecutive month CO sports betting operators took record handle. Gross sports betting revenue also set a […] Posted on: February 25, 2021 | Sports Betting | Pat Evans
Colorado sportsbooks at casinos
While you can bet online anywhere in the state, you can also bet at sportsbooks in Cripple Creek, Black Hawk and Central City.
Betting from the comfort of your own own home is more convenient, but there will be more physical sportsbooks in the state as well as sports betting matures.
How to start betting in Colorado
Here are the basic steps to get started if you want to bet at legal sports betting apps in Colorado
Download an app (or apps) that you want to use for wagering
Sign up for an account via the app.
Fund your account via a deposit.
Once you have completed these steps, anyone who is 21 years of age and older can start betting. You must be located in Colorado to bet; your wagers will be declined if you are not physically within the state's borders.
Banking options at Colorado sportsbooks
There are a number of ways to deposit and withdraw for Colorado online sports betting. The options vary based on which sportsbook you are using, but here are the top-level options:
Online banking and bank transfers
Credit cards
Debit cards (bank or prepaid cards)
PayPal
PayNearMe (available at cashiers of 7-Eleven and other retail stores)
Cash at the casino cage
Live betting
While a lot of sports wagering takes place before games and even start, the spread of online betting in Colorado and elsewhere has made betting during a competition possible and more prevalent.
Sportsbooks apps offer live odds on many sports, including spreads, moneylines, and sometimes even proposition bets on events that take place during a game.
What's available for live betting depends a lot on the sportsbook you use, and which game or sport you are look at. For instance, there are usually far more live betting markets for NFL games than just about anything else.
Information on sportsbook bonuses in Colorado
With the advent of legal online sports betting in Colorado, there's been a rush to acquire customers from most sportsbooks. The early years of legal betting in any state are a key time for anyone running a sportsbook, and many of them offer attractive bonuses as they fight for marketshare in any given state.
DraftKings and FanDuel, the two leaders in the nascent US sports betting, have generally been the most aggressive on this front. Here are some of the typical bonus types sportsbooks offer in an attempt to attract a new user:
No deposit bonus: Sportsbooks will sometimes offer free money to bet with, with no deposit required. These amounts are normally pretty small and are subject to playthrough requirements if you win with the free money before it can be withdrawn.
Risk free bets: These are bets that a user receives upon a first deposit. You can make a bet with a "risk free bet" and if you win, you just win the bet (and you don't get the actual wager back, just the profit. If you lose the bet, you get site credit equal to the amount of the risk free bet
Deposit match bonus: This traditional type of bonus gives users money to bet with. The bonus is subject to playthrough requirements
Most popular sports to bet on in Colorado
The four major professional sports along with college football account for the bulk of wagers at legal US sportsbooks. Here's what betting on those four leagues could look like once sports betting in Colorado gets started:
NFL betting in Colorado
Expect NFL wagering to become the king of sports betting in Colorado quickly. Professional football by far is America's favorite sport on which to wager of course, spanning the preseason in August to the Super Bowl the following February.
MLB betting in Colorado
Betting on baseball should prove to be a steady source of handle at Colorado sportsbooks. The MLB season stretches from Spring Training in March through the World Series in October or November.
NBA betting in Colorado
Betting on the NBA continues to gain traction steadily in the United States. While March Madness rules basketball betting in terms of events, wagering on professional basketball (especially in-play betting) is growing.
College football and college basketball betting
Betting on college sports, like in most states, is big business. The University of Colorado is the most popular, as its football and basketball teams are popular statewide.
NHL betting in Colorado
Perhaps no state in the country presents a better opportunity for NHL betting than Colorado. Hockey is big business in the Centennial State at both the professional and collegiate levels.
MLS betting in Colorado
Betting on US professional soccer leagues remains a small market relative to other pro sports. Wagering on international soccer draws more handle than does Major League Soccer.
Betting on Colorado pro sports teams
Colorado is home to a number of pro sports franchises, here are the most recognizable ones:
The Denver Broncos enjoy one of the most passionate fan bases in the NFL and regularly sell out home games. The Broncos will be one of the more popular wagers in the Colorado sports betting market from the jump.
The Denver Nuggets have been one of the steadiest NBA franchises of the past decade. The team consistently posts winning records in the NBA's Western Conference, including strong performances at home at the Pepsi Center.
The NHL's Colorado Avalanche are an up-and-coming team with many young stars. The Avalanche play in front of one of the league's most loyal fan bases and should drive wagering on pro hockey.
The Colorado Rockies are Denver's professional baseball team. The team qualified for the World Series in 2007 but has struggled to find success in more recent years. The team plays its home games at Coors Field in downtown Denver.
The Colorado Rapids of the MLS will celebrate their 25th anniversary in 2020. The team plays in suburban Denver and became league champions in 2010.
Colorado sports betting law
Basics for Colorado's sports betting law:
The state licenses sports betting operators who partner with casinos in the state
Betting can take place both via online apps and physical sportsbooks
Bettors must be located in the state and 21 years old to bet
Here are some of the other details. The law creates three types of licenses:
Master license
Sports betting operator
Internet sports betting operator
Each of Colorado's 33 casinos can apply for a master license. The cost of that two-year license remains to be determined.
An approved casino then could partner with a land-based operator and an internet operator (or use the same partner for both) and utilize one online/mobile platform.
A 10% tax rate creates an industry-friendly climate for CO sports betting. Both esports and high school sports betting are banned under current law and regulation.
Colorado sports betting revenue
Colorado is already one of the biggest sports betting markets in the country, generating hundreds of millions of dollars in wagers each month.
The market should reach in excess of $6 billion in wagers annually, a number that could go up depending on how the industry develops.
More on Colorado betting revenue here.
CO sports betting history
How did sports betting come to the Centennial State? Here's a look back at the timeline leading to the start:
2020: Colorado finally launches
Legal sports betting finally launched in Colorado on May 1 despite most major leagues being shut down at the time because of the coronavirus pandemic.
2019: The two-step path to legal sports betting
Legalizing sports betting in Colorado was never going to be a simple task.
While state voters historically take a progressive attitude toward social issues including marijuana and same-sex marriage, the same cannot be said for gambling. Casino gaming began in 1991 and is limited to three small towns in the Rockies.
The state also has a restrictive Taxpayer Bill of Rights (TABOR) on the books. This requires that any law raising taxes must go before voters after being approved by the state legislature.
Colorado's state legislature pushed the envelope on timing in 2019. The measure pushed by Rep. Alec Garnett did not receive final approval from both chambers of the legislature until the final day of the session.
Step two in Colorado
Clearing the legislature was only half the battle in Colorado. A ballot measure then needed to be drafted, and TABOR required this clunky language that made CO sports betting look like a tax hike:
SHALL STATE TAXES BE INCREASED BY TWENTY-NINE MILLION DOLLARS ANNUALLY TO FUND STATE WATER PROJECTS AND COMMITMENTS AND TO PAY FOR THE REGULATION OF SPORTS BETTING THROUGH LICENSED CASINOS BY AUTHORIZING A TAX ON SPORTS BETTING OF TEN PERCENT OF NET SPORTS BETTING PROCEEDS, AND TO IMPOSE THE TAX ON PERSONS LICENSED TO CONDUCT SPORTS BETTING OPERATIONS?
The measure ultimately passed in November 2019 with a slim margin of more than 20,000 votes. With passage secured, Colorado regulators were able to craft rules and regulations to govern how sports betting in CO would operate.
Colorado sports betting FAQ
Is sports betting legal in Colorado?
Yes, Colorado sports betting is legal as of May 1, 2020.
That launch met the target date set by Colorado regulators months ago. It is also the first date that operators were allowed to launch their CO sports betting apps, provided they have received approval from the state to do so.
That does not mean all Colorado sportsbooks opened in May. That is only the initial date state regulators made it possible for operators to launch their products, and many more sportsbooks could be on the way through the rest of 2020.
Who oversees CO sports betting?
The Colorado Division of Gaming has oversight over sports wagering. This division of the state government also is in charge of implementing regulations to govern day-to-day activities of sports betting in Colorado.
The state's gaming commission approved final rules governing sports betting in Colorado in the months before the May launch.
Where can I bet on sports in Colorado?
Placing a bet is legal anywhere within the state's borders. If you are not located in Colorado while using a sportsbook app, you cannot place a wager, even if you are a Colorado resident.
Your phone or device must be able to verify where you are located when attempting to place a bet in Colorado. That will take place using the same type of geolocation technology used by navigation apps such as Waze and Google Maps.
There also are three Rocky Mountain towns where Colorado casinos are legal that will add retail sportsbooks. Those likely will wait until summer as the coronavirus pandemic forces casino closures.
Is mobile sports betting in Colorado available?
Yes. Sports betting in Colorado is possible via your phone or tablet. CO sportsbook apps quickly became the most popular way to bet on sports in Colorado, driven in part by the effects of the COVID-19 pandemic.
There also will be retail sportsbooks in the mountain towns of Black Hawk, Central City, and Cripple Creek, in addition to statewide access via mobile apps.
Who can apply for a sports betting license?
Any of the state's 33 casinos can attempt to get a license through state regulators. Each can partner with one online/mobile brand.
This means popular sports betting apps such as DraftKings Sportsbook and FanDuel Sportsbook are available in Colorado. Recognized brands from throughout the country plan to take part in CO sports betting.
Who can bet on sports in Colorado?
The legal sports gambling age in Colorado is 21 years old.
As is the case in other states, people will close affiliations to sports teams (players, coaches, trainers, team officials, etc.) will be restricted from betting. This is because these people potentially have information about or the ability to influence the outcome of a game.