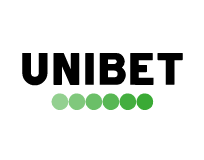 Online sports betting in Indiana is live.
The first sports betting apps, DraftKings and BetRivers, launched in 2019. Since then, big-time operators like FanDuel, BetMGM, and PointsBet have each debuted in the Hoosier State.
Every site offers live betting, along with regular promotions geared to specific events. These offers include odds boosts for NBA, NFL, and MLB. They also provide bettors with various deposit and withdrawal options, as well as an early cashout option on winning bets.
More online sportsbook apps are certainly on the way, and the sports betting landscape in Indiana is getting increasingly crowded. So, here is an overview of the best sports betting apps in Indiana and their features.
Top Indiana sports betting apps for iPhone & Android
UP TO $1,050 FREE
New User Bonus. T&Cs Apply.
Up to $50 Matched Free Bet on Deposit
Up to $1,000 Deposit Bonus
To Claim: Click Bet Now
2
  $500 risk FRee bet
On Deposit
Up To $500 Risk Free Bet On First Deposit
Weekly Betting Promos
Use Promo Code: LEGALRF
3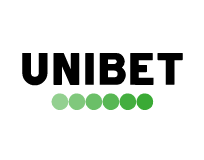 $20 Free On Sign Up
$21 Live Bet Once the Big Game Starts
$500 Risk Free Bets
To Claim: Click Play Now
4

$600 Risk Free Bet
Free $10 Weekly Bet
Use Bonus Code: PLAYBONUS
5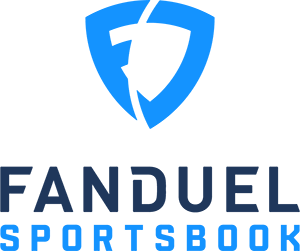 Bet $5 Win $275
New Customers Only
Take the Chiefs or the Buccaneers 
55/1 Odds Boost Pays $275 on $5
To Claim: Click Play Now
6
$2,000
In Free Bets On Deposit
Get 2 Risk-Free Bets Up to $2,000
Use Promo Code: BETBONUS
Here is some information about how to download betting apps, how they work and the option of using your browser on your smartphone.
First of all, let's talk about what apps are available in Indiana right now. They are:
DraftKings Sportsbook
FanDuel Sportsbook
BetMGM
BetRivers
BetAmerica/TwinSpires
PointsBet
Caesars Sportsbook
Unibet
theScore Bet
William Hill 
DraftKings Sportsbook
DraftKings is best known as one of the top providers for daily fantasy sports in the world. However, the company in black and green has quickly evolved into a true powerhouse in sports betting in the last few years.
The DraftKings app introduced or popularized numerous innovations to the US sports betting crowd. Hoosiers can now use both the betting carousel, which customizes the customer experience, and the live ticket system, which can allow bettors to guard against late meltdowns.
FanDuel Sportsbook
FanDuel Sportsbook is the sports betting arm of the company of the same name. Though FanDuel often moves in tandem with archrival DraftKings, the operator is a formidable sports betting facilitator in its own right.
The company distinguishes itself with a consistent and generous bonus system for its players. Few Indiana sportsbooks will hand out more goodies or have more betting options than FanDuel.
BetMGM
Despite being a newcomer to Indiana, BetMGM is not an unknown quantity by any stretch. BetMGM is the online sports betting arm of MGM Resorts, one of the largest casino operators in the world.
BetMGM, which began life as PlayMGM, has the smoothness and fluidity of a site that has been overhauled and refined. Players there will find a clean and easy-to-navigate site indicative of the operator's world-class pedigree.
BetRivers
BetRivers is the online sportsbook for Rush Street Interactive. The operator, which primarily does business in Pennsylvania, has quickly shown itself to be a force in the sports betting world.
BetRivers offers one of the most in-depth rewards systems for sports bettors. Players who play on BetRivers receive points for the site's bonus store. They will find perks and benefits there that make playing on BetRivers all the sweeter.
Unibet
Unibet may be one of the new kids on the block in Indiana, but it brings along plenty of sports betting experience.
The sportsbook previously cut its teeth in New Jersey and Pennsylvania before entering Indiana's market. The company is based in Europe, and right now, it only has an Android app available for mobile devices.
PointsBet
PointsBet is the sixth online sportsbook to launch in Indiana. PointsBet is an Australian sports betting operator that has made a name for itself with a unique signature product.
That product is the Points Betting, which is a variant on the traditional spread bet. Unlike the typical point spread wager, players are rewarded or penalized based upon how far the actual margin of victory ended from the spread. Players have the potential to win (or lose) scads of money through this simple tweak on a classic bet.
BetAmerica/TwinSpires
BetAmerica is the online sportsbook from Churchill Downs. The operator joined Indiana's market in the final days of 2019. It will soon be renamed as TwinSpires.
Indiana was the third state that the sportsbook moved into, following New Jersey and Pennsylvania.
Caesars Sportsbook
Caesars sportsbook is the sports betting branch of casino titan Caesars Entertainment, so even though the sportsbook is new to Indiana, it has a massive company backing it.
Caesars sportsbook tends to focus on betting options that revolve around current events, rather than futures betting. With its easy-to-use website and app, it's simple to find the available betting options for any event you're interested in.
theScore Bet
theScore Bet is a Canadian-based sportsbook. The company combines the experiences of theScore media app and theScore Bet sportsbook app to give users a personalized and unique betting experience.
The sportsbook orginally started taking bets in Colorado and New Jersey before it launched in Indiana.
William Hill
William Hill may be the new kid on the block in Indiana, but the company is a big name in the sports betting world.
The British sportsbook is one of the bigger operators out there and previously launched in a handful of other states around the country before making its way to Indiana.
Indiana sports betting apps: How to download an app
Recently, Apple announced potential restrictions on gambling apps.
Until that point, downloading a sports betting app on your iPhone or iPad in other states was easy. Sportsbook apps were available in Apple's app store. You could either go direct and search for a brand or follow a link from the casino's website.
Android users have not had things so easy.
The Google Play store does not support gambling apps at all. Instead, you must download a sports betting app directly from the brand's website. You will come across a warning message that flags you are downloading from an unknown source.
Once you download the app, you'll have full access to your account, cashier, betting history and, of course, the ability to place bets.
Do you need an app? In most cases, yes
All online sportsbooks in Indiana have responsive web designs. Most sites will automatically adjust to the size of your mobile device's screen. The site will detect and adapt to your input type, whether it's a touchscreen or a mouse.
As you make the website smaller, the navigation will change from a system of menus and links to the "burgers" (triple horizontal lines) to show menus on mobile phones.
With websites working just as well as apps on mobile phones these days, you might question whether you need an app at all.
For many sites, the app is a necessity of the regulated marketplace. In order for your phone to meet the requirements set forth by state gaming regulators, like the Indiana Gaming Commission (IGC), an app is necessary. Sites like DraftKings and FanDuel have to be accessed via app.
For a site like BetRivers, that does not have an Apple app, there is a browser alternative. In order to access browser betting, customers will need to download a third-party app called GeoGuard. This geolocation app helps mobile users meet the regulatory geolocation requirements to allow for browser betting
Navigating around sports betting apps
Each sports betting app in Indiana is from a different brand that organizes its pages uniquely. That said, here are some key features you can expect from most online books, accessible from the main navigation menu.
Markets: The main screen shows you the current matches, lets you sort by sport or search for individual bets. Sportsbooks usually sort this information by the current games or the next to start in the major leagues.
Account info: Here you can see your personal information, including progress toward any bonus, loyalty milestones, and current bonus offers.
Cashier: Apps have full cashier functionality, which means you can deposit and withdraw without having to access the full website.
Live betting: This is a new area for most Indiana sports bettors. You can now bet on games while they are underway. Lines will change in real-time, depending on the action on the field.
Promotions: It is always worth checking the current promos before you place a bet. You never know when the match you are betting on might be the subject of a special offer.
Results: You'll be able to see statistics on past team performance on many apps. This info will give you an edge when selecting your bets.
Depending on the brand, you may also find cash-out betting or access to the pari-mutuel betting pools at horse and greyhound racing tracks.
Sports available on Indiana betting apps
In states with regulated sports betting, many betting app users have been surprised by the number of betting markets available. Although Indiana isn't allowing betting on esports, most other markets are available.
Major leagues are, of course, the primary attraction.
You can bet on the NFL, NBA, MLB, and NHL, depending on the season. These options include futures betting and season-long props.
Check out a few of our sports/team betting guides at the links below:
College leagues and special events, like March Madness, are also popular betting fixtures. Other major sports include golf, tennis and motor racing (NASCAR, F1, and IndyCar). You can also bet on MMA and boxing.
Soccer will be a significant draw at legal IN betting sites. This does include MLS, though the focus is on the major European leagues, including the EPL, La Liga, Bundesliga and Champions League. Sportsbooks will also feature international matches (World Cup and others), plus leagues and cups from all around the world.
Drilling down into niche sports, you can find cricket, Aussie rules football, rugby, cycling, and athletics markets.
Horse racing is handled separately since you can already bet on these via apps from BetAmerica and TVG. They will not be available via the new wave of Indiana sportsbooks coming in under bill H 1015.
What kind of bet can I place on IN betting apps?
Apps have full betting functionality, which allows you to place singles, parlays, and several exotic bets via your mobile device.
One main advantage of mobile betting apps is the live betting option.
You can be watching a match, see the action change, like a star player retiring from the match, and instantly place new bets. Lines update in real-time, based on the action.
For example, if there's an early goal, you can then place extra bets. For bettors who understand the implications of certain events, this can be a profitable format. It can also allow you to double down on winning positions or hedge against losses.
Cash-out betting is a system that lets you redeem bets early. This option will not be available at every Indiana sportsbook. Where it is possible, you will be given a price for early redemption and get to choose whether to accept it or to let the bet close out.
Regular bets available via apps include moneyline, spread and totals bets. You will find period and player betting, too, with other singles bets depending on the sport. Parlays are popular, and teasers or round robins are also available.
When it comes to apps on horse racing sites, there are still more bets to be placed. Those include win, place and show, plus the bigger prize bets of predicting the places of two to four entrants in a race.
Funding your sports betting app: How the cashier works
Indiana, the other regulated sports betting states give us a good idea of what deposit options will be available via app cashiers.
The good news is that I expect a lot of mainstream deposit and withdrawal methods to be available right from the start.
Here is a list of sportsbook deposit options from other regulated states:
Bank cards: Your regular bank cards (either debit or credit) are many people's first choice. Depositing on a sports betting app works just like buying anything online.
Prepaid cards: Some sportsbooks have their own branded debit cards that you can fund from your bank. The type of prepaid cards you buy from convenience stores are also a possibility.
Bank transfers: E-checks, also called ACH transfers, are popular if you get pre-verified (these become instant). An alternative bank transfer system uses bill pay. You can deposit into your sports betting app in the same way you pay a utility bill.
PayPal: Some online sportsbooks in regulated states use this popular electronic wallet service.
Neteller or Skrill: These brands are not as well known as PayPal, though work in broadly the same way. They provide a secure wallet between your bank and the betting sites.
Cash: There are several ways of using cash. You can take this to the cashier at the casino license holder for your book. You could also use PayNearMe at your local 7-Eleven.
Wire, check or money order: These old-school ways of making deposits are slow, though they are a safe and reliable way to get your money on board.
Indiana mobile sports betting looks bright
We expect every Indiana online sportsbook to eventually offer a choice of using an app or a responsive website.
Despite some variation, all the mobile sportsbook options should provide similar convenience factors. You'll be able to set up and fund your account, track bonus or loyalty progress, and place bets directly from your mobile device. This works well for live betting; after all, you won't be carrying your desktop computer to a local bar to watch the big game.
With a lot of betting options and a long list of easy funding methods, the future is looking bright for sports bettors in Indiana.