Few states can rival Michigan when it comes to legal online gambling options. After passing a comprehensive gambling reform law in 2019, Michigan's online options include online lottery, ADW horse racing, daily fantasy sports, retail and mobile sports, online casino, and online poker.
Under Michigan's online gambling and sports betting law, licensed commercial casinos and tribal gaming properties can operate retail sportsbooks and mobile betting platforms, as well as online casinos and poker sites.
The first retail sportsbooks in Michigan are now open, with additional locations expected over the coming weeks and months. Sportsbooks at MGM Grand, Greektown Casino, and MotorCity Casino were the first to launch.
The first MI mobile betting apps will launch after the Michigan Gaming Control Board (MGCB) finalizes additional regulations and begins issuing online betting licenses. The MGCB estimates the first mobile operators will go live in early 2021.
Legal Michigan Betting Sites
Fantasy Sports:
Rank
Betting Site
Bonus
Rating
Visit
1
2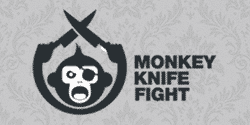 Horse and Greyhound Betting:
Rank
Betting Site
Bonus
Rating
Visit
1
2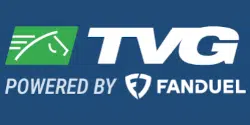 3
Online Lottery:
Rank
Betting Site
Bonus
Rating
Visit
1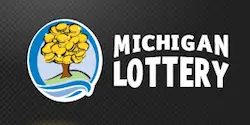 Online casinos, poker sites, horse racing betting, and the state lottery are also legal and regulated in Michigan. The MI Lottery and online horse racing betting are now live, but online casinos and poker sites are still waiting for the MGCB to approve them for launch.
Michigan is also home to a thriving land-based gambling industry that includes 23 tribal casinos, three commercial casinos in Detroit, and a single parimutuel horse racing track. The MGCB oversees the Detroit casinos and some aspects of tribal gaming compacts, but tribal gaming regulators largely oversee the Native American casinos.
Michigan Sports Betting
In-person and mobile sports betting is legal in Michigan, thanks to a large online gaming package signed into law by Governor Gretchen Whitmer in December 2019. In addition to authorizing sports betting, the bills also legalized online casino games, poker, and daily fantasy sports.
Key points from the law include:
Commercial casinos in Detroit and Class III tribal casinos may apply for sports betting licenses
Each casino may contract with a third-party provider to launch one online/mobile sportsbook
Establishes the Division of Sports Betting to regulate the industry and adopt additional regulations as needed
Sports leagues may request the Division to prohibit certain types of wagers or events if there are valid integrity concerns
Division has the authority to decide if official league data must be used to settle in-play wagers
Establishes hefty new penalties for acting as an illegal, unlicensed sports betting provider – felony charge, up to 10 years in prison and a fine of up to $100,000
Sets a minimum age of 21 to bet on sports
Licensing costs and taxes:
4% state tax plus 1.25% municipal fee in cities that host casinos
Sports betting license: $50,000 initial application fee, $100,000 successful licensing fee and an annual renewal fee of $50,000
Supplier license: $5,000 licensing fee and $2,500 annual renewal fee
Michigan Mobile Sports Betting Apps
Mobile betting is legal in Michigan and lawmakers are aiming to see the first betting sites launch in early 2021.
In late 2020, the MGCB issued a first batch of licenses to 15 operators. With mobile betting rules in place and the licensing process well underway, mobile betting in Michigan is close to launch.
Approved sports betting operators and service providers:
William Hill Sportsbook
FanDuel Sportsbook
BetMGM
Churchill Downs Interactive Gaming (BetAmerica)
DraftKings
Golden Nugget Online
Parx Interactive
Penn Sports Interactive (Barstool Sportsbook)
PointsBet Michigan
Rush Street Interactive (BetRivers)
FOX Bet
Wynn Sports
Kambi (sports betting business supplier)
GAN Nevada Inc (sports betting business supplier)
Some of the more prominent operators expected to offer their services in Michigan include the following:
Legal Retail Sportsbooks in MI
Retail sportsbooks and mobile betting apps are licensed and regulated in Michigan. Mobile betting is likely to launch in 2021, but the first retail sportsbooks are now live. As additional sportsbooks launch, we will update this page with details on each.
Passing the MI Sports Betting Bill
No small amount of negotiations between pro-gaming lawmakers and Governor Whitmer was needed to legalize sports betting and online gambling in Michigan. The governor's chief concern was that legalizing online gambling would divert revenue away from the lottery and in turn, hurt funding for the Michigan School Aid Fund.
In the end, lawmakers struck an agreement with Governor Whitmer to raise the proposed tax rate and allocate revenue generated by online gaming to the School Aid Fund and Responder Coverage Fund to assist first responders stricken with cancer while on the job.
Both sides found the compromise acceptable, and Governor Whitmer signed HB 4916 for sports betting along with two other bills for online gambling and daily fantasy sports. Now, Michigan casinos may apply for licenses to operate retail sportsbooks and online betting platforms.
Horse Racing Betting in Michigan
Online racing betting was formally authorized in Michigan with the passage of HB 4310 at the end of 2019. US-based racing betting sites operated openly in Michigan prior to the law's passage but did so on shaky legal grounds.
The implementation of HB 4310 took care of that by allowing "third party facilitators" to apply for licenses to offer advance deposit wagering (online betting). Under the new law, licensed third party facilitators must have a contract in place with each licensed racing operator prior to accepting wagers on races held by that operator.
Later, the Michigan Gaming Control Board approved a licensing process for ADWs (online racing betting operators). Under the new regulations, ADWs must apply for licenses by submitting a proposed plan outlining how they will operate in Michigan, pay a $1,000 application fee, and a $500 licensing fee.
Two horse racing betting sites are now active in Michigan:
MI Daily Fantasy Sports
Daily fantasy sports sites such as FanDuel and DraftKings have been operating for years in Michigan and nearly received formal legal status in 2018 with a piece of legislation that created a licensing process and established some basic consumer protection regulations.
That bill was vetoed on the same day in 2018 as the failed online gambling and sports betting bills, but lawmakers took up the issue once again the following year with the introduction of HB 4308.
Governor Gretchen signed the bill into law in December 2019 to formally legalize DFS, create a licensing process, and establish consumer protection regulations.
Key points from MI daily fantasy law include:
Fantasy sites must apply for a license and pay an initial licensing fee of $20,000 to be followed by an annual $5,000 renewal fee
Sets a minimum age of 18 to participate
Fantasy sites must keep player funds segregated from operational funds
Fantasy sites must submit to an annual audit to ensure ongoing financial viability
Individuals may run fantasy contests without a license if those contests are held in private residences, limited to no more than 15 players, collect no more than $10,000 in entry fees in any calendar year and pay at least 95% of entry fees back out to players as prizes
Scripts are prohibited unless the fantasy site makes such scripts widely available to all customers
Fantasy sites must offer a process by which customers can self-exclude from participating in daily fantasy
Highly experienced players must be clearly identified on each fantasy site and contests not open to highly experienced players must be offered. Highly experienced players are defined as customers who have won more than three prizes worth $1,000 each or who have entered more than 1,000 contests
Is Online Betting Legal in Michigan?
Online sports betting, gambling, and poker are all legal in Michigan, but only at gaming sites authorized by the MGCB. The MGCB has not yet issued any licenses to online betting operators but will do so soon.
In the meantime, online horse racing betting and daily fantasy sports remain available to fans across the state. Michigan's latest online gambling and sports betting bill has also established a licensing process for fantasy operators, but that is basically a formality at this point as DFS operators have already been active in Michigan for years.
The MI Lottery also offers instant-play online gambling that provides a gambling-like experience.
Offshore sportsbooks and gambling sites should be avoided during the wait for legal online gambling. At one point, Michigan law considered it a crime to use the internet to play at unlicensed gambling sites. The provision of criminalizing online gambling was repealed by Public Act 185 in 2000, but offshore betting sites still pose a financial risk as they are unlicensed and unregulated.
Organizing unlawful gambling games remains expressly illegal in Michigan. MI Comp L § 432.218 calls for up to 10 years' imprisonment and a fine of up to $100,000 for organizing an unlicensed gambling game:
(1) A person is guilty of a felony punishable by imprisonment for not more than 10 years or a fine of not more than $100,000.00, or both, and shall be barred from receiving or maintaining a license for doing any of the following:

(a) Conducting a gambling operation where wagering is used or to be used without a license issued by the board.

(b) Conducting a gambling operation where wagering is permitted other than in the manner specified in section 9.
Michigan Online Lottery
Michigan is one of just a handful of states with a full-service online lottery available to anyone 18 or older and located within state borders. Governor Rick Snyder expressed support for online lottery sales in 2013, and the lottery bureau got to work.
In late 2014, the Michigan Lottery launched its online platform to little fanfare, but word got out, and Michigan's iLottery has experienced growth every year since. In 2017, the Michigan lottery raised nearly $78 million for state coffers.
The Michigan online lottery platform offers a full lottery experience from home. With an online account, customers can play 50+ online lottery games and buy tickets to all major drawings. Powerball, Mega Millions, Lotto 47, and Fantasy 5 tickets may all be purchased online for exactly the same amount it would cost to buy them at your local gas station.
Since going live, the Michigan online lottery has produced some impressive results for players. Within months of the Michigan lottery going online, it produced its first $1,000,000 winner. MLive.com reported at the time that an anonymous player won a $1 million jackpot while playing Diamond Payout, which is an instant scratch game that's still available today. Numerous other reports from local media outlets detail other major wins in excess of $100,000.
You can try the Michigan Lottery online and claim a $100 bonus at:
Michigan Gambling Sites
Online gambling and poker are legal in Michigan. HB 4311 was approved in both chambers in late 2019 and was later signed into law by Governor Whitmer.
Under the new law, Michigan casinos may operate one online gambling and/or one online poker site. Key points from the bill include:
Minimum age of 21 to play online
Online casino games and poker to be regulated by the Michigan Gaming Control Board, Division of Internet Gaming
Online gambling application fee of $50,000, successful licensing fee of $100,000 and annual renewal fee of $50,000
Now that the law has been approved, the MGCB must draw up additionally regulations, outline a licensing process and much more. The MGCB estimates the first online casinos will be ready to launch in early 2021.