August 17, 2020

Xfire gaming
Xfire was an instant messaging application that was designed for gamers. It made finding and organising gaming sessions with your friends so much easier and was one of the earliest examples of a social network purely for gamers. The Xfire download had loads of great features including a server lookup that made finding games you wanted to play easy. Despite having millions of users, the service was shut down in 2016, leaving many gamers without a way to easily message each other or discover new servers.
On this page, we'll be explaining what Xfire was, what happened to it and alternatives you can use now it's gone. You'll be able to see a complete history of the Xfire client and why things went wrong for the service. This page will also be looking at Xfire's competitors, and which of them still remain active today. You might miss using Xfire gaming to chat with your friends and game together, but there are plenty of great alternative services out there for you!
On this page you'll find
What Was Xfire?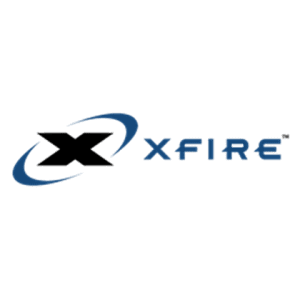 Xfire was an early form of social media that was built around video games. The original aims of the service were to provide a simple chat service that would let you show your friends what games you were playing and easily talk to one another.
Starting out life as an online site, Xfire eventually released a client that allowed for instant messaging, voice chat, server lookup and more. This service basically paved the way for modern online communication platforms and helped to make online gaming easier and more fun. Before Xfire was formed, arranging gaming sessions with your friends meant calling them up or going around to their house. With Xfire, you could instantly see what games your friends were playing and ask to join.
Other services that Xfire provided included tracking stats while you played, the ability to take screenshots, in-game voice chat, file sharing and even live streaming. The service quickly became a hub for gamers to chat, interact and have fun together.
If you ever played video games on your PC during the 2000s, you probably used Xfire at some point or at least knew someone who did. The service rapidly grew in popularity as it made gaming so much simpler. Competitors started to take notice and release their own chat clients and server lookup tools, but Xfire remained one of the most popular chat services on the web for a long time.
At its peak, more than twenty-one million people used Xfire from more than 100 different countries around the world. It's no surprise then that so many people were upset when it finally closed down fifteen years after it was first founded. Today, other services fill the roles that Xfire provided, but it still remains a big part of online gaming history. Many gamers will fondly remember using Xfire to connect with new and old friends and have loads of fun while playing online video games. It's a shame that it had to go, but it's unlikely it will be forgotten.
Services that Xfire Offered
Xfire offered loads of different services and features to help make gaming with your friends easier. In this part of our guide, we'll be explaining the different features and how they were used. You'll also be able to see which modern services now offer these features and whether you can still use them today.
Xfire Site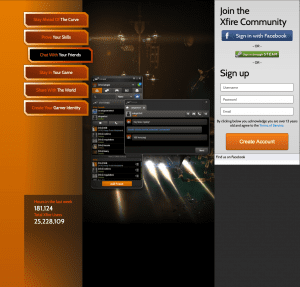 Xfire website from 2014
Xfire.com was primarily a social media site for gamers. At first, the site was simply a place where you could signup, login and meet people to play with. You'd be able to add all of your friends and see when they were online and what they were playing. This made organising games between your friends much easier as you could easily see when they were online.
Your Xfire profile was where people could see what games you were playing, your progress and whether you were currently online or not. Later on, stat tracking was also added to the Xfire profiles to give players a way of seeing how good their friends were.
The Xfire site was originally planned as an alternative social media site to Myspace (which was the main social media site of the time). Myspace allowed people to connect with their friends, see what music they were listening too and communicate by posting on their page. Xfire had a similar model, and this was a big part of its early success.
As the site grew, the number of features and services offered did too. Players could upload their favourite in-game screenshots and videos to their pages and view live content from their friends. At the time, no other site really offered something like this and Xfire was definitely a trailblazer in terms of social media for gamers.
If you wanted to join up to Xfire, all you needed was a username and an email address. You then synced the site up to your computer so it could see when you were online and which games you were playing. Players used their Xfire account as a way to connect with other gamers from all over the world and take part in the boom of online gaming which was just starting to take off in the early 2000s.
Xfire Chat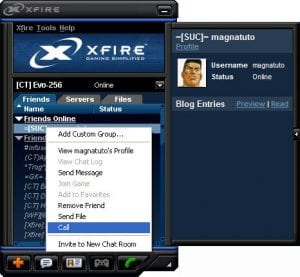 Xfire chat
Probably the most popular aspect of Xfire was its chat client. This was a program for Windows PCs that allowed you to instant message and voice chat with your Xfire friends. The chat Xfire download was a quick and simple process. You only needed to download the program and install it on your PC in order to access it.
Once the app was installed, you simply signed in using your Xfire login and password and could then connect with all your friends. The Xfire chat showed you which of your friends were online and what games they were playing. You could send quick chats to your friends or join them in a voice chat.
The voice chat feature of Xfire was one of the main reasons for its popularity. At the time, there just weren't that many options for gamers who wanted to join voice chat channels with each other. Xfire changed that by making it quick and simple to connect with your friends and communicate more clearly.
Today, there are lots of different voice chat programs for gamers, but at the time, Xfire was fairly revolutionary. The Xfire team listened to suggestions from its fans and helped to make improvements and adjustments to make things easier to chat and talk with your friends. After a while, other services started to copy Xfire, but it still remained one of the best ways to chat with all your friends while playing video games online.
Xfire Friends
One of the main reasons why Xfire was established was to make it easier to game with your friends, As a social media site, you could add your friends using their email or username and this included people you met in-game.
Users quickly built up friend lists of people who enjoyed playing similar games to them, and you could see which of your friends were currently online by looking at the friend list. One of the best aspects of the friend list was that you could instantly join your friend's game if they were online. Provided you were logged in, and they were in a joinable game, you simply had to click once to quickly join the game they were playing.
This functionality was soon copied by other services and platforms, but Xfire really helped to popularise the one-click join feature. Gamers might take it for granted today but before this feature was introduced, joining your friends in their gaming session was difficult and sometimes convoluted.
With the Xfire site, finding and entering games with your friends was so much easier, and players were soon having more fun than ever while online gaming. The main advantage of online gaming over regular gaming is the social aspect, so it was important for a service like Xfire to exist that allowed people to be more social while playing.
Xfire Server Search
Back in the old days of online gaming, you normally had to find a server in order to play. While today there is online matchmaking that pairs you up with other players, servers were the old-school ways to find a game. You'd load up your game and then search for a server which had the game type you wanted to play. You had to make sure that the server was public and that there was enough room to join.
Sometimes this was a long and slow process because of how many servers there were. Finding the exact game type you wanted and making sure that there weren't too many players was a challenge. Xfire set out to make things much easier for people by providing a simple server lookup.
This server lookup feature allowed you to search for the game you wanted and the type of server you wanted to play on. You could narrow your search by looking specifically for servers in certain locations and looking for servers that were public and weren't already full. This made the process of finding an online game so much simpler.
Today, a lot of games use matchmaking rather than using different servers, so the feature isn't as important as it was back then. Still, many games do have servers, and there are a few different platforms out there which offer a service similar to the Xfire server list.
Xfire Stat Tracking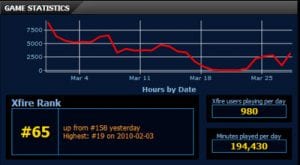 Xfire game statistics
One of the most interesting features offered by Xfire was the game statistic tracking. A lot of different services offer to track your in-game stats today, but Xfire did it before any of them. If you had an Xfire profile and the Xfire client, it would automatically track your stats as you played.
These statistics included time spent playing, and the type of game played. The company used these statistics to provide insights into the games industry and show developers and publishers which games were getting the most playtime.
The statistics also allowed people to see how long they were playing certain games and which games were their favourite in terms of time played. You could access all of your game time statistics on your Xfire profile and see a ranking of all your most played games.
Xfire also allowed you to see playing statistics of your friends. You could visit their profile and see which games they spent the most time playing. This was a fun way of keeping track of the games your friends were playing and also for seeing which games were the most popular on the site.
At the time, top games on the Xfire site included World of Warcraft, Counter-Strike Source and Call of Duty 2. Today, lots of gaming platforms allow you to see accurate information about how long you've played each game for. While it's not a new feature, it's still one that's popular with both gamers and industry professionals for the insights that it provides.
Xfire Screenshot Capture
This feature let you capture and save your favourite gaming moments while you were playing. Although in-game screenshots are fairly common today, back in the days of Xfire it was rare to find a service that let you take screenshots while you were playing.
This was a fan requested service that soon found its way into the Xfire download client after so many people requested it. Players could now take a quick screenshot with the simple press of a button and capture a moment forever. You could then login to your profile, view your screenshots and save your favourites. Xfire allowed you to post your favourite screenshots on your profile and show them off to all your friends. Whether you'd just achieved an impossible feat in the game, or you just wanted to show off how your character looked, in-game screenshots were an excellent way for gamers to express themselves.
Screenshots soon became something of an artform with players trying to take the best photos using different lighting techniques and showing characters in ways they'd never been seen before. Today, screenshots are still a big part of video games but have largely been overtaken by video capture and live-streaming.
Xfire Video Capture
In 2008, Xfire updated its platform to include video capture. Video sharing was rapidly becoming more popular thanks to sites like YouTube that allowed people to publish their own videos. Video game video clips were one of the most popular categories on early YouTube, and gamers loved to share clips of their success or funny moments.
At the time, the number of video capturing programs were limited, so Xfire users requested that the team add functionality to allow for game footage to be recorded. Xfire worked quickly at setting up this feature as they recognised how important video sharing could be.
The video capture tool allowed Xfire users to upload, tag and share their videos. Xfire profile pages quickly became the place for loads of unique and original video game clips, all uploaded by users. Starting the video capture process was simple users simply had to hit scroll lock and "v" in order to start recording a clip.
Once the clips were recorded, they would automatically be uploaded to the user's profile page. Here you could decide whether you wanted to keep or remove the clips and you could add tags to help other users find them. It was also possible to download your videos so you could share them on other sites like YouTube.
There was an even additional service called Xfire Flashback that let gamers record an event five to ten seconds after it happened. This way, it was possible to catch every major gaming moment and never miss out on any potentially awesome footage. At its peak, Xfire users were recording an incredible five million videos each month.
Xfire Live-Streaming
These days, live streaming video games is huge with services like Twitch and YouTube providing platforms for millions of video gamers to watch live streams from their favourite players. In 2012, Twitch was still relatively small but growing fast. Xfire recognised its potential and implemented Twitch streaming capabilities into its service.
Users could download the Xfire client and use it to stream directly to Twitch through the Xfire program. This made things much easier not just to stream, but also to watch streams. Fans of streaming were thrilled by the partnership between Twitch.tv and Xfire, and it showed that the service had big things in store for its users.
Xfire users were soon broadcasting live streams of their gameplay for fans all over the world to enjoy. The site made it much easier to set up a stream, and during its most popular years, Xfire users were broadcasting tens of millions of minutes of gameplay each month.
A lot of Twitch.tv early users came from the partnership between Twitch and Xfire, with millions more people being exposed to video game streaming while it was still a relatively new concept for most people. Now, video game streaming is one of the biggest new forms of entertainment, and Twitch is still growing each year.
Xfire Tournament Platform
In 2014, Xfire looked to ride the wave of eSports popularity by releasing its tournament platform. This service sought to provide a better experience for tournament organisers and participants, making eSports tournaments easier to plan and play in.
The platform was aiming at three different types of users. First, the experienced event organiser who runs hundreds of events per year and wants an easier way to integrate everything. Secondly, the game publishers themselves who are active in the eSports community and wants to provide a great tournament experience. Lastly, the casual player who wants to be able to set up tournaments with their friends.
With the Xfire tournament platform, players could create and enter tournaments for free. Creating a tournament was easy, and there were five simple steps to follow to ensure everything was set up correctly. Teams could be managed through the platform, and automatic score reporting helped to give accurate results for each match.
The service even integrated specific games such as League of Legends, Dota 2, Starcraft II and Call of Duty. It made eSports much more accessible and fun for the average person. While the platform perhaps didn't take off in the way that the Xfire team expected, it did lay the groundwork for other services to launch eSports platforms of their own.
Today, there are lots of different online platforms where you can easily create custom eSports tournaments, invite your friends and record all of the results. While Xfire may be gone, organising your own eSports tournament is still possible and easier than ever.
The History of Xfire
Xfire Inc was first established in 2002 by founders Dennis Fong, Mike Cassidy, Max Woon and David Lawee. The site was originally called Ultimate Arena but later changed its name to Xfire after the success of the desktop messaging program is released.
In 2003, the Xfire team developed the messaging client, which would revolutionise the way people played online video games with their friends. Chris Kirmse was one of the lead developers on the project and had previously built a similar client for Yahoo. Kirmse came up with the idea after seeing how difficult it was to organise online games with your friends. Most people didn't own a cellphone at the time, and Kirmse wanted to be able to see what games his friends were playing so he could join them.
The service was quickly a hit soon after it launched, with millions of gamers soon signing up and downloading the client for their PCs. In 2006, Xfire was bought by media conglomerate Viacom in an incredible $102 million deal. By 2007, the service announced it had reached a big milestone of 7 million registered users. Part of Xfire's success was down to the fact that the team behind the service regularly took onboard suggestions from its users. The site featured a forum, and there would be surveys that let users say which features they were most interested in. As Xfire grew, it added new features such as in-game screenshot capturing, voice chat, video capture and live streaming.
After the company was bought by Viacom, however, things stagnated. Viacom didn't have a real plan for Xfire and gave very limited resources to the team while asking them to hit unrealistic goals. This led to a lot of the original team behind the program leaving, and eventually, very few of the Xfire team remained. Competition with other rival services had also increased in this time. Steam, in particular, had started to adopt many of the features that had made Xfire so popular. This created a situation where the team had to constantly try and innovate to provide a better service than their bigger competitors.
Eventually, Viacom sold Xfire to Titan Gaming in 2010. Titan Gaming aimed to figure out a way to keep Xfire relevant in the wake of Steam's growth and increasing hold on the market. Fewer and fewer users needed to have a separate live chat and messaging service because Steam, a game client now provided all of these features itself.
Titan Gaming decided to take the company in a different direction, focusing more on the original Xfire site and how it could be used by gamers to set up tournaments and competitions. With the growing popularity of eSports, the team at Xfire hoped they could build something to help organise professional tournaments. The idea was to turn Xfire from a regular gaming platform into a brand new eSports platform just as eSports were starting to take off around the world.
The Xfire team relocated to China where eSports were already a nationwide phenomenon, and PC gaming was becoming hugely popular. In the end, the switch to focusing on the Chinese market proved unsuccessful, and Xfire refocused on creating and eSports tournament platform for gamers in the US.
The platform never really took off, and in 2015, the Xfire site and Xfire download client were sunset. The homepage of the site linked to an export page which allowed users to download all of their data including previously uploaded videos and screenshots.
Why Was Xfire Shut Down?
Xfire's closure came as a shock to many of the people that used the service. However, to those who were part of the industry, it was perhaps less of a surprise. There were many different factors that lead to the downfall of the service, and there isn't a single main reason that stands out over the others. Here we'll be explaining all the different factors that caused Xfire to shut down and whether anything could have been done to save the service.
Competition
One of the main reason's for Xfire shutting down was the increased competition from other services. As Xfire grew, it attracted the attention of services such as Steam and others, which then implemented its features into their platform. Despite its size, Xfire was a lot smaller than some other gaming services out there and couldn't compete with services such as Steam which had a huge user base.
With each new feature Xfire innovated, trialled and released, other services would copy and use for themselves. The instant join, friend list, voice chat and game stats were all copied by competing platforms, meaning that Xfire didn't have the advantage over the rest of the market.
The world of business is a ruthless one, and unless you can prevent your competitors from implementing the features you create, innovation is always going to be copied. Today, Steam is the largest video gaming platform in the world and has an incredible 95 million users. This number is partly thanks to it adopting friends lists and other social media features first used by services like Xfire.
Other services that started to offer features that had been exclusive to Xfire included Teamspeak, Discord and Twitch. All of these services took features that were successful on Xfire and applied them to their platform. Soon, Xfire had very little to offer that was unique, and this meant that it failed to attract new users.
Later on, Xfire continued trying to innovate and release new features such as the Xfire tournament platform. However, by this point, it was much harder to attract new users thanks to the growth of other services. The challenge with any kind of social media is to always be growing and attracting new users. If there are too many competitors, it becomes an uphill struggle.
Poor Management
The original Xfire team was well organised, well managed and set clear and reasonable goals to work towards. The early success of Xfire was attributed to the team always listening to the needs of their community. Xfire released regular updates that improved the services, adding new features as requested by its users.
However, once Xfire achieved success and was bought by Viacom, things changed. Some of the members of the old team, including CEO Mike Cassidy, left the organisation to start new ventures. At this point, in 2006, things were still going well for Xfire, but it all started to change from this point on.
The goal had been for both services to grow from each other, with Xfire benefiting from Viacom's large number of users and Xfire giving Viacom a way of reaching gamers. The Xfire team was set high targets for monetisation with little thought given to growth. They also received very few resources to complete these targets.
With the acquisition not turning out the way Viacom had hoped, the person who had been behind the purchase of Xfire was fired, and the Xfire team was essentially abandoned within Viacom. Within around two years, almost everyone from the original Xfire team had left the company, all that remained were the product development team.
At this point, Viacom managed to sell Xfire to Titan Gaming. Here the management at least had a clear idea for the direction of the service. At this point, though, competitors such as Steam had started to provide all of the features that Xfire had once boasted as exclusive to its service.
The Viacom sale had unfortunately been a big backward step for the company and left Xfire behind all of its competitors with no clear strategy of how to move forward. Due to the conditions during this time, most of the original team left, and the company lost its direction.
Failed Attempt to Expand in China
When Xfire was bought by Titan Gaming, the team recognised that they needed to do something drastic to bring in new users. The team were all big fans of eSports, and at the time, eSports and PC gaming was rapidly growing in China, an emerging market.
The idea was to release Xfire in China and allow for gamers in China to communicate with each other and organise games more easily. The company raised investment money and took on new management to help them achieve their goal of expanding into Asia.
Unfortunately, the move never really worked out and only succeeded in wasting another two years of the team's time and the money of their investors. The ideas of the investors ended up clashing with the aims of the management, and there was a lack of clear direction once again.
Some of the team decided to instead work on the eSports tournament platform to capture the excitement of the growing eSports trend. This was launched in 2014, but by this time, it was already too late for Xfire. The company sunset its chat client and social media site in 2015, the same year that Discord launched its free chat service.
Alternatives to Xfire 2020
Today, Xfire is unfortunately no longer around. This was a major blow to a lot of gamers who spent many years using the different services and features it provided. When it first announced it was closing down, a lot of people were unsure about which service to use next. While Xfire had its competitors, most of them weren't as big or as popular as Xfire. That said, in 2020, there are loads of great alternatives to Xfire that help you make the most out of your online gaming experience.
On this page, we'll list the top alternatives and the features and services they provide. Some of them are all-in-one services, while others are more focused on one or two key features. We'll explain how to sign up and use each service and the best features of each.
Steam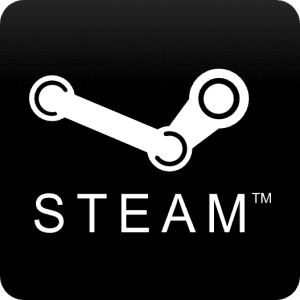 Steam logo
Steam is an online video game distribution service started by Valve Corporation. First released in 2003, Steam was originally a way to apply multiple updates to games published by Valve. Since its initial release, however, Steam has grown to become the largest digital distributor of video games on the PC and has since also become a social hub for gamers.
Today, Steam is a place where users can purchase thousands of different games from third-party publishers and also includes features such as server hosting, video streaming and general social networking features. Users can add their friends, see which games their friends are playing and chat and invite their friends into their games.
Steam and the Steam client are available on Windows, macOS, Linux, iOS, Android and Windows Phone devices. The platform is localised for many different countries around the world and includes support for twenty-eight different languages. In 2019, Steam had more than 30,000 different games across all genres and more than 95 million active users each month.
Although Steam just started out as a way for users to download updates for Valve games, it has evolved into a behemoth that is synonymous with PC gaming. Steam has even launched its own line of consoles and controllers to make gaming easier.
When it comes to social features, a lot of what Steam offers originally started out as features of Xfire. The Xfire team would come up with a new way for gamers to interact with each other and Steam would adopt the feature and include it in their service. Since Xfire shut down, Steam has become the predominant social media site for gamers. It allows you to add your friends, see which games they're playing and invite them to your game.
Although Xfire might be gone, some of the best features of the site and client are now available on Steam. You can use a server lookup, find your friends and view their games. It helps gamers to stay connected despite losing Xfire and has a huge number of active users.
Discord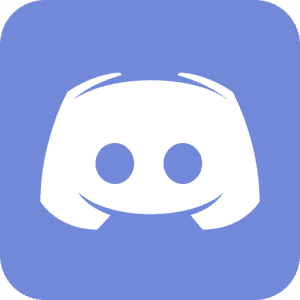 Discord logo
Discord is a free to use VoIP program that lets you call and chat with people through the internet. VoIP stands for Voice over IP and allows you to chat with anyone in the world through the internet. Discord lets its users form communities where they can chat, send pictures, video and speak to each other.
Primarily aimed at gamers, the site lets anyone join and form their own personal communities or servers where they can add their friends to the conversation. Users can look up certain public servers with the use of tags, helping them to find likeminded people with the same interests.
The Discord application was first released in 2015, the same year that Xfire shutdown. It helped to fill the gap that Xfire left when it closed its service. Many gamers were without a place they could chat and make calls to organise their gaming sessions. Discord is the perfect alternative and is available to download on Windows, macOS, Linux, iOS and Android. Users can also access Discord through their web browser, using it to find servers and communities to chat with.
The voice chat service was one of the biggest and most popular features of the Xfire download client, so it's good that Discord is available as a viable alternative. Playing modern online games without constant voice communication can be difficult as more games than ever require coordination and effective teamwork.
Before Xfire and Discord, most VoIP services required you to enter in an IP address to connect to a call. Discord aimed to make things much simpler and soon became a popular alternative to text-based IRC channels. The eSports and gaming community were quick to pick up Discord after the loss of Xfire and gaming servers are now one of the most common types of server on the platform.
Twitch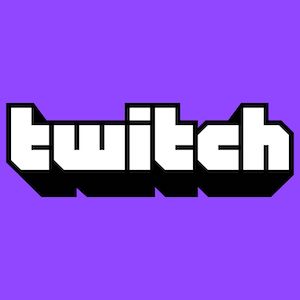 Twitch Logo
Twitch is an online streaming platform that was first established in 2011. Originally meant just for video games, Twitch.tv now contains live-streams of just about anything. Twitch was started as a spinoff of Justin.tv, which was a general live-streaming site. By 2013, traffic to Twitch had more than 45 million unique viewers and was the fourth most visited site in the US. By this point, it had eclipsed the popularity of its parent site, and Justin tv was eventually shut down in 2014.
Twitch had, at one point partnered with Xfire to make it easier for gamers to stream their games to their friends and other viewers. As the popularity of Twitch grew and Xfire struggled, this partnership eventually ended, and Xfire was shutdown. Despite this, Twitch remains the most popular platform for online streamers and viewers. Today it has more than 15 million daily active users and brings in hundreds of millions in ad revenue.
Twitch was bought by Amazon in 2014 for close to $1 billion and has continued to grow since then. Twitch is synergised with Amazon Prime, meaning users with a Prime account can subscribe to their favourite streamer on Twitch. As technology has improved, Twitch has also made it easier than ever for people to stream their video games online.
A lot of games even have Twitch integration that makes streaming even simpler and gives more control to streamers and content creators. Because of this, services like Xfire are mostly no longer needed as streaming is now simple and relatively straightforward. Twitch also has loads of great social elements such as being able to follow and subscribe to streamers you like, special emoticons and tipping.
Other streaming platforms such as YouTube, Facebook and Mixer have attempted to take over the number one spot. For now, though, Twitch remains the number one place to watch streams online and includes loads of great features to make streaming more enjoyable for streamers and viewers.